A CRITICAL part of the cloud application is to AUTOMATICALLY Send an email (to the user SHIPPER – CONSIGNEE on file) once the TRACKING DATA is received by oasis-web.net cloud.
OASIS sites and their employees basically update six screens with cargo movement information. Origin and Destination updates.
Origin Tracking Screen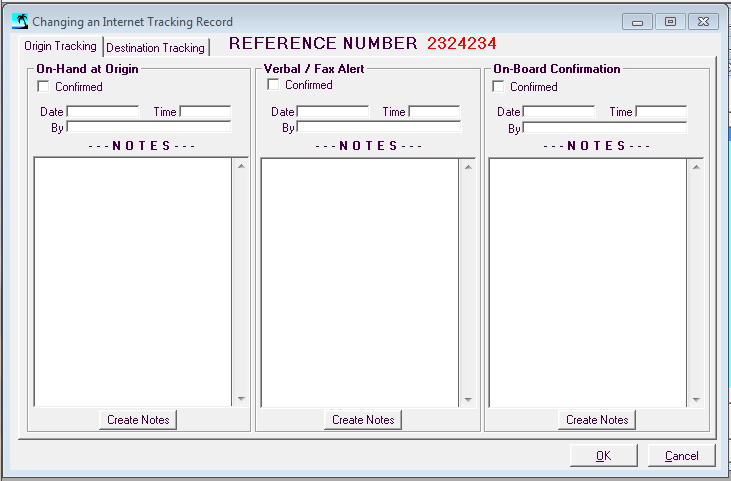 Destination Tracking Screen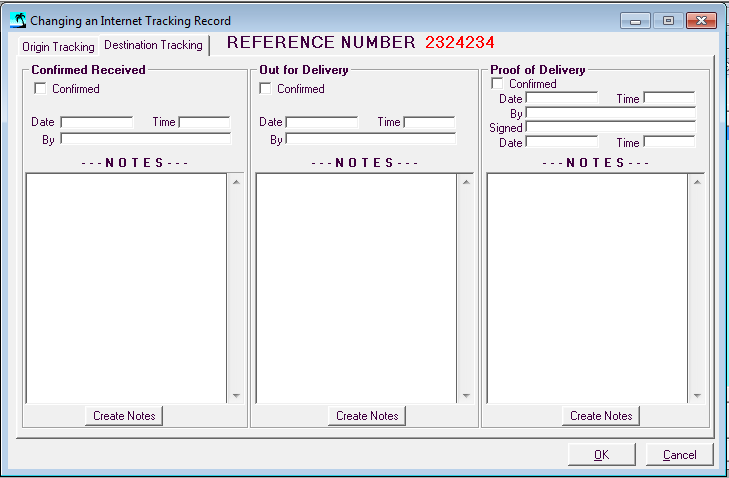 Web-Services
OASIS site Web-Services cycles every 30 – 60 seconds or so. Any information entered in OASIS such as Quotes, Bookings, Warehouse data and other shipment data entered, including Tracking information is automatically sent to oasis-web.net cloud application.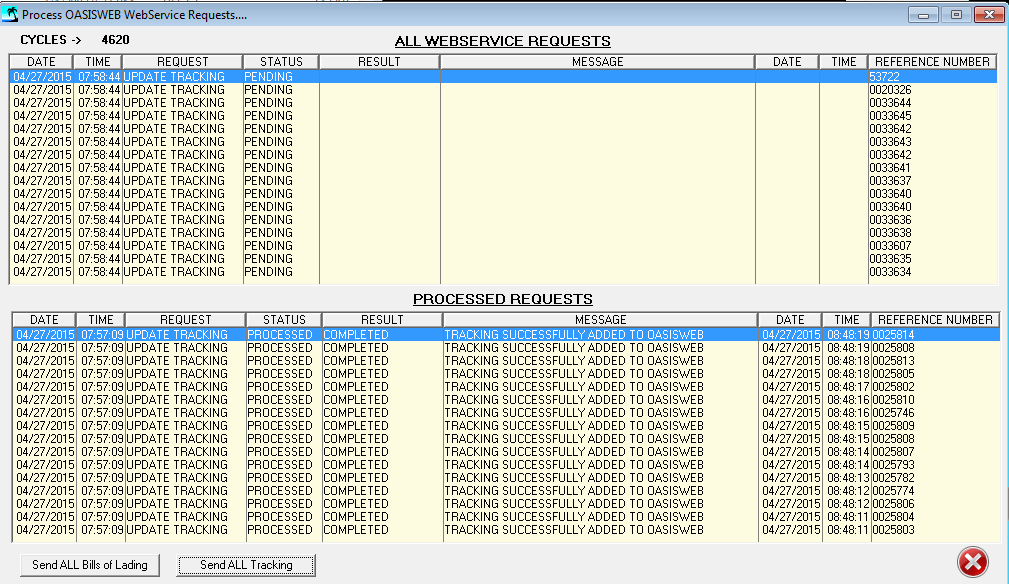 Once Data is received by the cloud servers, it is then automatically sent or routed to the OASIS Site Client via an email alert.
The email address will be the same as the one provided to the OASIS Site Client and the one they would use to Login into oasis-web cloud.
24/7 real-time generation
email notification of OASIS generated Logistics shipment data upon OASIS site [Tracking] update to Client.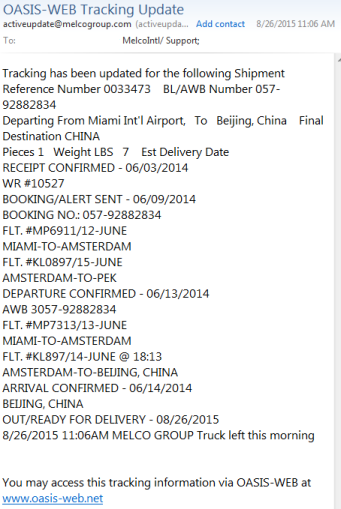 Additionally, oasis-web facilitates Management's ability to Drill down and compare various significant market segments (Top Clients, Air, Ocean, Warehouse, POL, POD, etc., data) presented in multiple user selectable time frames.